I Love swimming on Sundays!
i want to swim, can you let me out?
Swimming with my friend, russell, who loves to knock against me as a form of announcing his arrival.
Rover, the St Bernard big boy is afraid of water, i used to be like this

My family brings me to
pasir ris every sunday for a fun-filled day of running and swimming. I used to be afraid of water and would only envy others who jumps in and out of the pool with ease. My mommy and my jiejie thought of a plan, they carried me into the water and gradually, whenever i'm at pasir ris, my first visit was to jump into the pool for a refreshing swim and play with many fur buddies.How i wish the other fur buddies at Tg Rhu are able to join me as well.woof woof
Hmmm, someone's poo poo..sniff sniff..
I love to make friends, sniff sniff..Hihi, what's your name?
Delicious! Yummy food after a refreshing shower, many thanks to Rover's daddy for the bone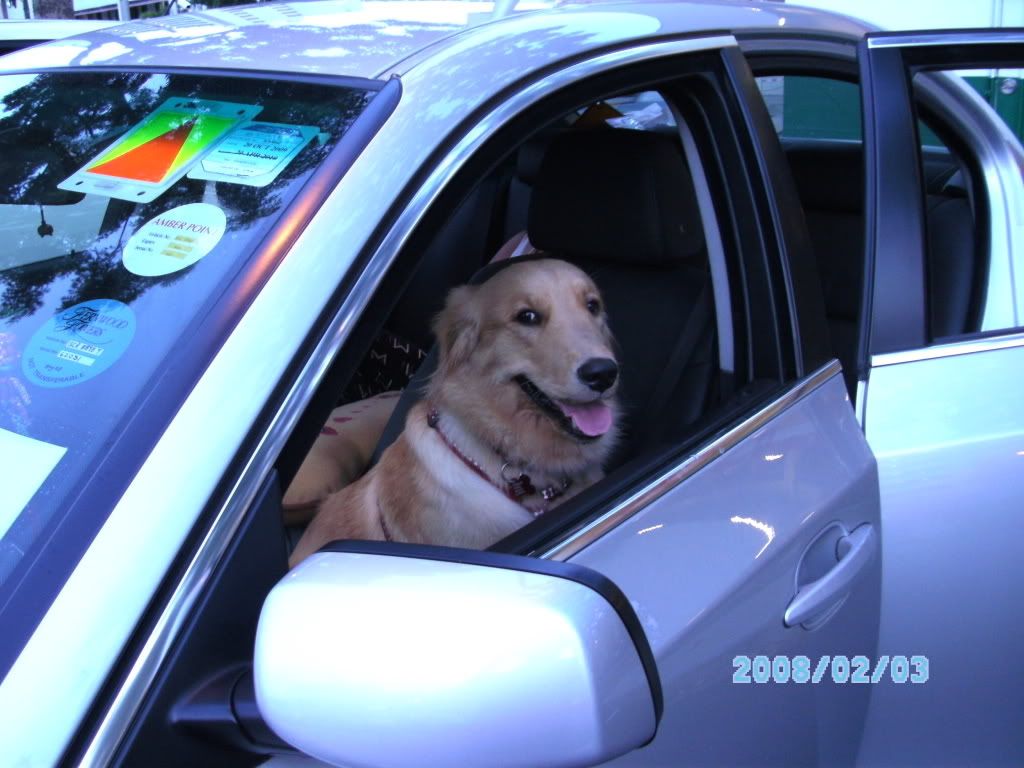 Time to go home, i'm always so happy after sunday's swimming session.Is dinner ready? i'm hungry!
Goodbye..i'm counting down to the next sunday, cant wait to swim again..
SNOWIE